Amateurs de bonnes affaires ? Vous êtes forcément aller faire votre shopping à « The Village » à Villefontaine ; un complexe à l'architecture moderne où les enseignes prestigieuses proposent des prix cassés, à 20 minutes de Lyon.
Dans ce cadre exceptionnel qui propose 110 enseignes de luxe, de nouvelles boutiques viennent d'ouvrir leur porte.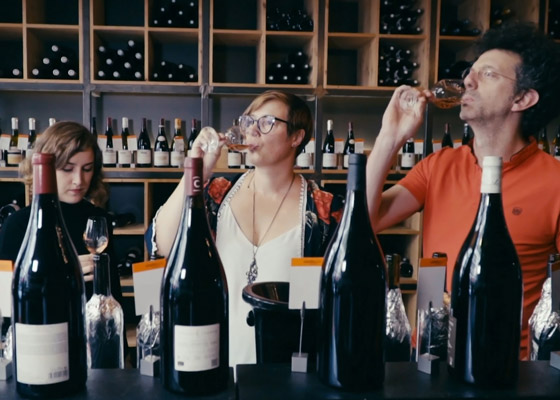 Nous avons rencontré l'équipe « LES CANONS », caviste lyonnais, qui a choisi d'installer une boutique éphémère à The Village, une place stratégique pour toucher les amateurs de vins.
L'équipe Les Canons parlent du vin en toute simplicité et ont pour vocation de partager leur passion pour ce générateur de bonne humeur sous une forme plus conviviale, connectée et novatrice. Les Canons s'appuient donc sur un solide réseau de vignerons construit au long de 20 ans de rencontres illuminées, d'échanges vitaminés et de dégustations étoilées
Ce caviste propose une sélection de vins, bières, spiritueux à prix canon. Leur valeur : le respect du terroir, de la nature et de l'amour du travail bien fait. 
Déjà implanté dans les galeries commerciales de Saint-Genis-Laval et de Francheville, les Canons sont présents à Villefontaine pour la période des fêtes de fin d'année.
Rencontrer Erika, Blaise, Julie et leur équipe autour d'une dégustation comme chez le vigneron et faites votre choix !